Charming scoundrels. Adventurous vixens.
If you give a pirate a treasure,
she'll steal your heart for good measure.
Her twin siblings have been kidnapped.
The ransom is a ship called the Seeker.
She's not a real pirate, but their lives depend on her playing the part.
What reviewers have to say: 
"All the treachery and traps, carefully crafted insults between characters and story progression makes me long for more adventures with the Sauvage family as a whole. I'm certainly glad that I read this book, especially since it's outside my normal repertoire. I can't recommend this book enough, and I'll most certainly be reading more from Chloe Flowers."
What reviewers have to say:
"Here starts an entertaining and riveting adventure. I love the intricate characters and how their storylines fitted together so beautifully."
New release!
(can be read as a stand-alone novel)
If you like sexy romance, read
the Pirates & Petticoats series.
New release!
(can be read as a stand-alone novel)
The Hearts of Adventure series is the sweet, clean and wholesome version of the Pirates and Petticoats series
A lady plotting a way out of an arranged marriage.
A smuggler with a cryptic invitation to a clandestine meeting.
A group of pirates out for revenge.
It's the perfect storm.
She's acting a charade and he knows it. The question is~will he demand compensation for keeping her secrets?

Silly question. Of course he will. The bigger question is~will she be able to afford the cost of his silence?
From the moment he discovered her with a sword in one hand, dagger in the other sparring in a hidden meadow, smuggler and ship's captain Landon Hart has been intrigued by that independent, spirited tempest, Keelan Grey. But, he isn't prepared for the impact she has on his tightly-guarded heart, or the trouble she manages to attract.
From the moment he happened upon her secret training, Keelan knew Landon Hart was going to be a storm on her horizon. With an assassin killing off members of her family one by one, and a father trying to arrange a marriage between her and a vile plantation owner, Keelan had enough on her plate without an exasperating, rakishly handsome, ship's captain getting in the way of her plots and schemes.
When Landon's own dangerous secrets collide with Keelan's, it's the perfect storm.
If you enjoy historical romance and action and adventure, entwined with charismatic characters and a rich, entertaining plot you'll love The Hearts of Adventure Sweet Romance Series. 
Sweet, clean and wholesome romance
The Hearts of Adventure series is the sweet version of the Pirates & Petticoats series.
Sexy Romance
The Pirates & Petticoats series is the sexy version of The Hearts of Adventure series.
New Releases and coming soon…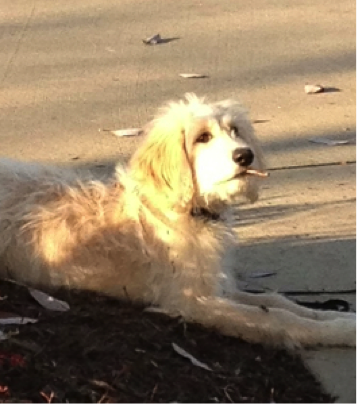 Sorry for the cliche', but holidays are a double-edged sword. There is joy. There is stress. I like to make up gift bags for my friends and special hard-working people in my life. It's so much better to give a thoughtful, personalized gift rather than that standard...
read more