Adventurous romances about spirited women and the scoundrels who love them.
HE STEALS FOR THE FRENCH CROWN.
SHE HEALS FOR THE CATHOLIC CHURCH.
HE WILL HEAL HER HEART.
SHE WILL STEAL HIS.
To complete a mission for the French crown, a former pirate must steal the items he swore to protect. 
He's unredeemable.
French Privateer, Captain Drago Gamponetti is given a task from his employer, the king of France: reclaim religious relics from a New Orleans cathedral and bring them back. Trouble begins when he's forced by a mysterious, veiled, novitiate nun to swear on the Bible to protect the very items he was instructed to steal.
She's untouchable.
Novitiate nun and healer, Eva Trudeau hides more than her face behind the veil. The convent has been her safe haven since she crawled, beaten and bloody, to its door nine years ago. When an old enemy resurfaces and threatens to drag her back into the dark underworld from where she'd escaped, both she and her dark pirate captain stand to lose everything they've fought so hard to protect…including each other.
Together, they're unstoppable.
What Readers are saying: "…The characters appear courageous and willing to fight to keep what is theirs. The plot while complicated was very well put together. It was easy to read and you could not take your eyes off the book. I loved it all." ~Candy B. Amazon Reviewer "Absolutely my favorite book yet in the Pirates and Petticoats series. So many twists and turns kept me on the edge of my seat. The characters had drawn me in right from the start. I felt all their feelings through the entire book. Definitely worth the read!!" ~ Joann Gall Amazon Reviewer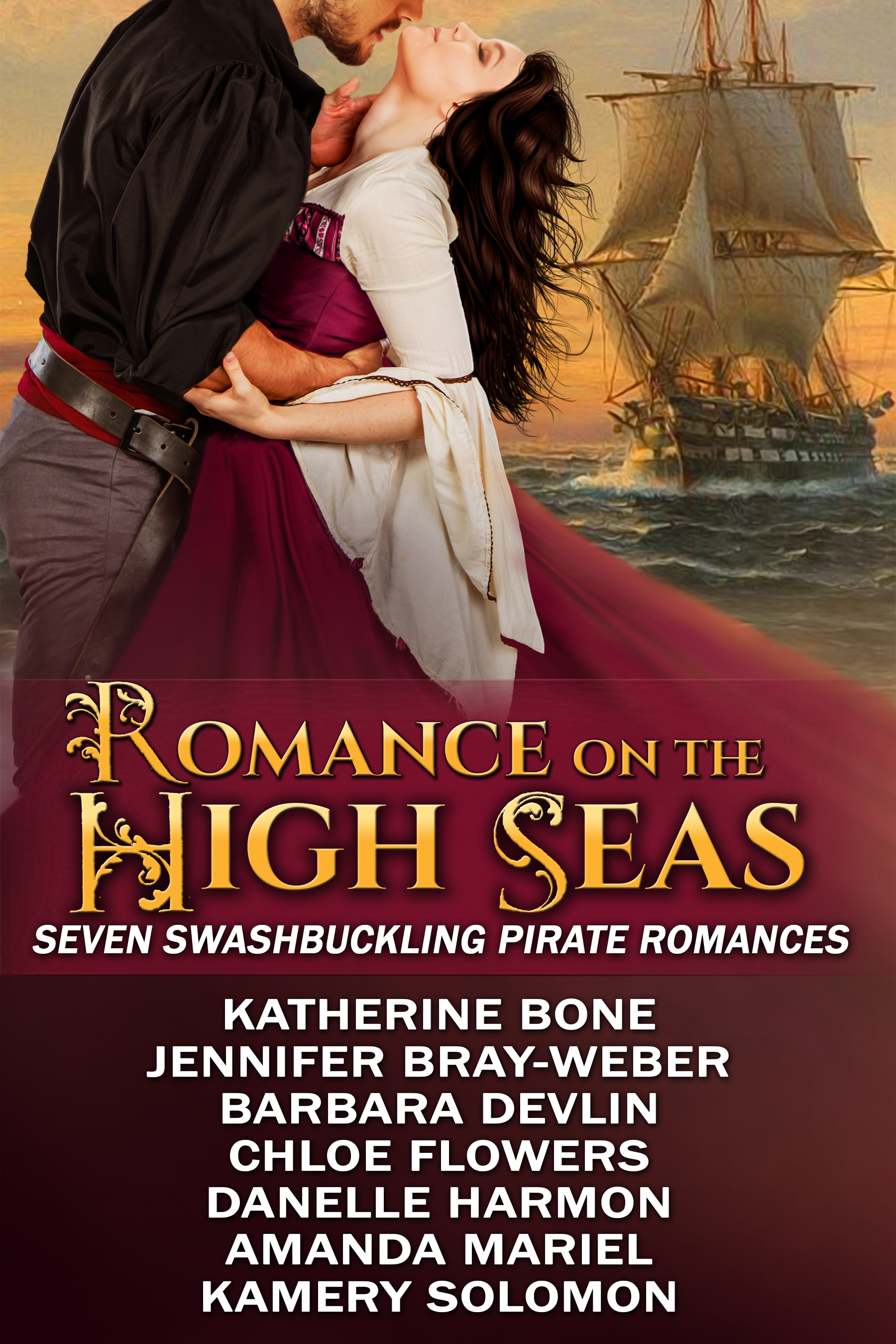 I'm so pleased to announce that Pirate Heiress will be part of a pirate romance multi-author boxed set to be released May 18 in honor of the newest Pirates of the Caribbean movie release! Preorders available at Amazon and KOBO: Romance on the High Seas: Seven...
read more