Adventurous romances about spirited women and the scoundrels who love them.
A lady plotting a way out of an arranged marriage.
A smuggler with a cryptic invitation to a clandestine meeting.
A group of pirates out for revenge.
It's the perfect storm.
She's acting a charade and he knows it. The question is~will he demand compensation for keeping her secrets?

Silly question. Of course he will. The bigger question is~will she be able to afford the cost of his silence?
From the moment he discovered her with a sword in one hand, dagger in the other sparring in a hidden meadow, smuggler and ship's captain Landon Hart has been intrigued by that independent, spirited tempest, Keelan Grey. But, he isn't prepared for the impact she has on his tightly-guarded heart, or the trouble she manages to attract.
From the moment he happened upon her secret training, Keelan knew Landon Hart was going to be a storm on her horizon. With an assassin killing off members of her family one by one, and a father trying to arrange a marriage between her and a vile plantation owner, Keelan had enough on her plate without an exasperating, rakishly handsome, ship's captain getting in the way of her plots and schemes.
When Landon's own dangerous secrets collide with Keelan's, it's the perfect storm.
If you enjoy historical romance and action and adventure, entwined with charismatic characters and a rich, entertaining plot you'll love The Hearts of Adventure Sweet Romance Series. 
If you like sweet and wholesome romance, read
New Releases and coming soon…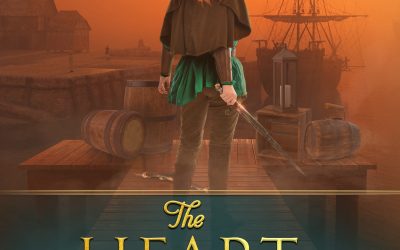 I've named my bee yard Miss Bee Haven. The Heart of a Siren is available to read now!
read more