$14.95
2.99 Pre-order June 2017
eBook:
$4.99
French Privateer, and former pirate, Captain Drago Gamponetti is given one final mission from his employer, King Louis XVIII: reclaim religious relics from a New Orleans cathedral and return them to France. Then he's meets the veiled novitiate nun, Sister Eva, who forces him to swear on the Bible to protect the very items he was instructed to steal. To make matters worse, 60 British warships have amassed in Negril Bay, Jamaica, preparing to attack New Orleans. The clock is ticking. He must retrieve the relics before the British arrive and seize the city. How will he complete his mission without breaking his vow and betraying Eva, or failing his sovereign—leading to certain death? Eva has secrets of her own, and when old enemy surfaces and threatens to drag her back into the dark underworld from where she'd escaped, both she and the dark pirate captain stand to lose everything they've fought so hard to attain.
More info →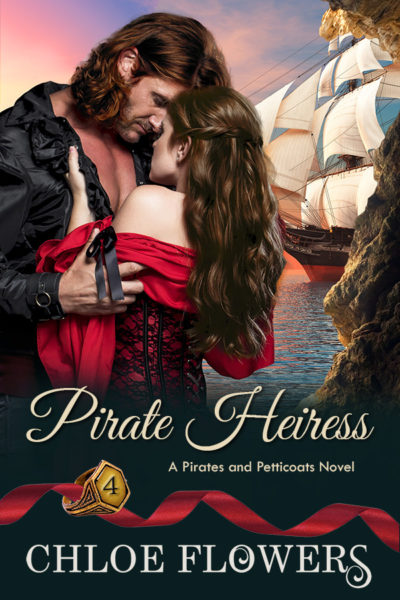 A beautiful pirate, a vengeful sea captain and a secret treasure…will love save them or destroy them? When Captain Conal O'Brien discovers that the pirates work for his sworn enemy, he doesn't resist capture. What better way to locate Gampo's secret stronghold than to sail right into it? But these nutty brigands aren't who they seem to be, and if Conal's not careful, he's going to lose his heart as well as his ship to the woman determined to possess both. A high seas, historical, pirate romance filled with action and adventure, mystery and intrigue, and a quest for hidden treasure!
More info →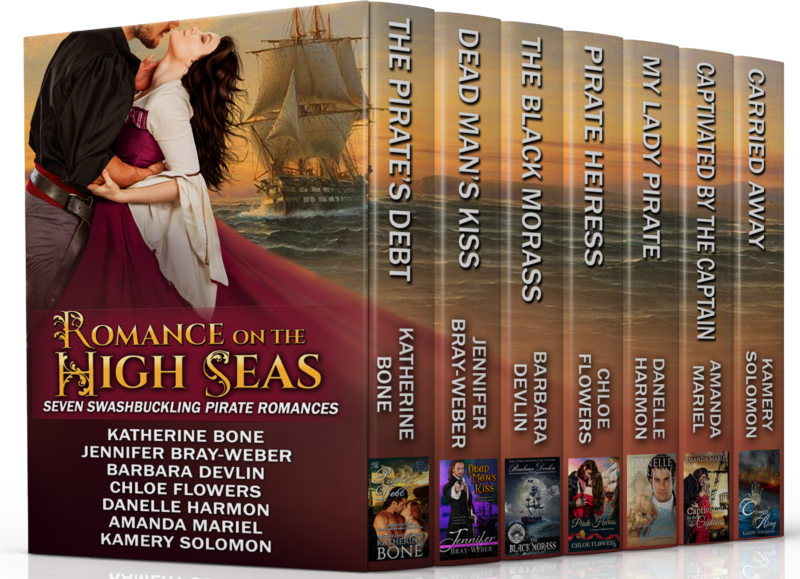 If you love historical romance, pirates, action, adventure and thrills, you'll love this 7-book set by these award winning and best selling pirate romance authors!
More info →